FIDDLE LESSONS near Inverness
-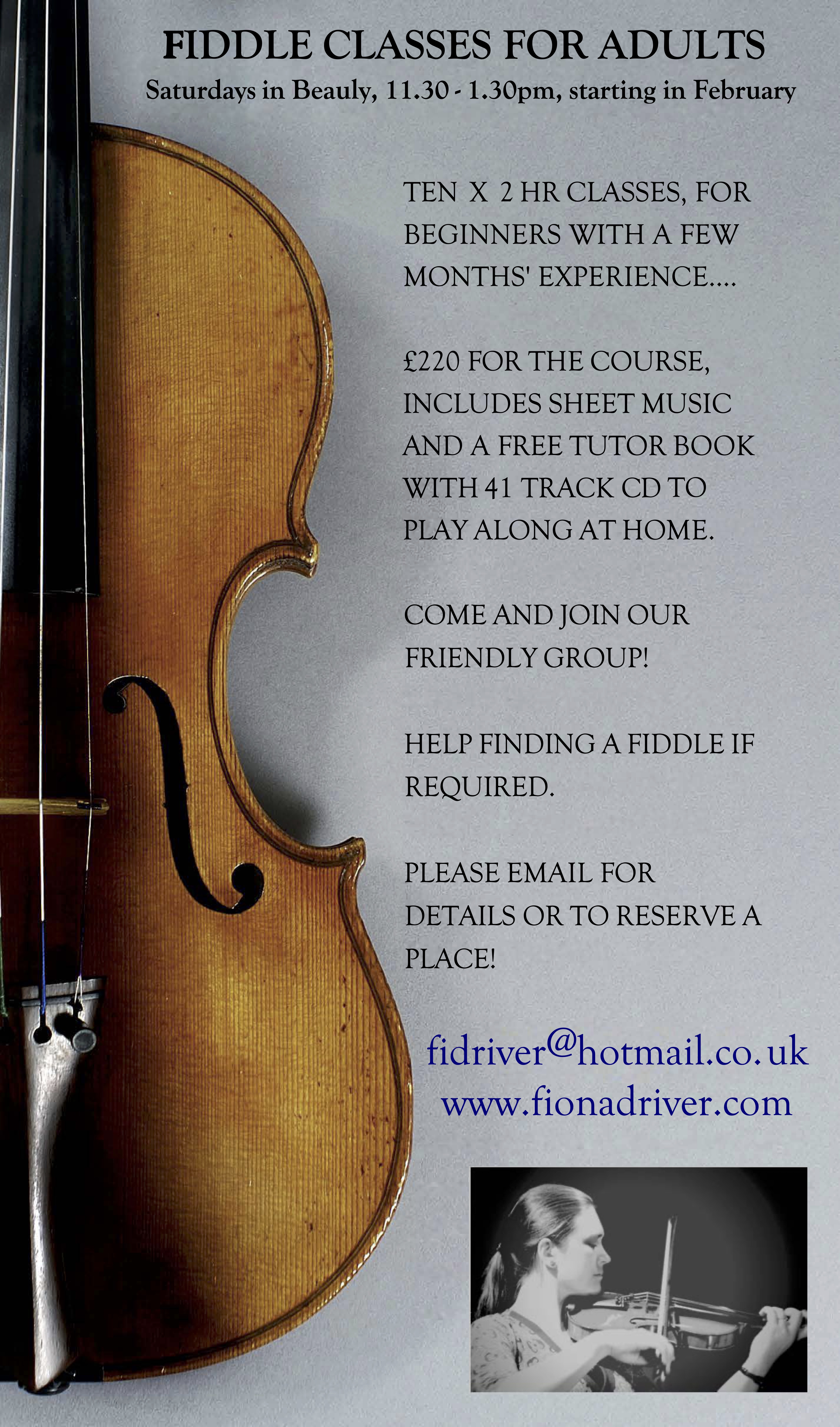 ADULT BEGINNER CLASSES -
I am now running an adult class on Saturday mornings in Beauly. if you would like to join us please get in touch - it's suitable for adults with a bit of experience, for example if you haven't touched it for years and want to get going again.

I'm in Beauly, near Inverness, in the Scottish Highlands.
I have 25 years' experience as a music teacher, working with fiddlers of all ages and abilities in both one-to-one and group situations.
Lessons include the provision of sheet music, and we will learn theory and aural skills as we go along, working on what YOU want to do and improving your technique as we go.
Also included is advice and help with caring for your instrument and bow. I can usually find nice second hand fiddles, given a bit of time, and can point you in the direction of new instruments you can trust as well.
I will show you to play your instrument properly, then you can play anything you like. From Classical to Country, Jazz to Rock, anything is possible with a good technique and knowledge of your instrument!

I am happy to help you prepare for grade exams, both classical and traditional.
Please get in touch if you have any questions.
Fiona
NOTE: All one-to-one spaces are currently full - if one becomes available I'll announce it here.

Click the following text to see the video:
Some of my fiddlers in concert a few years ago....